Florida Learners Permit Course
You can't start driving without your Florida Learners Permit. So how do you go about getting that? The first thing you will need to do is sign up for and complete the State-required Florida learners permit course.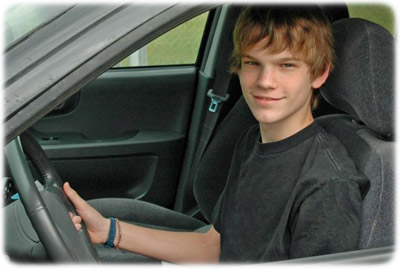 "Taking my Florida learners permit course was quick and easy with Driver License School.com. Their online handbook helped me to pass my driver license test on the first time!"
– Perry V., Orlando
The Florida learners permit course will take you four hours to complete whether you take it in a classroom or on the Internet. We recommend that you sign up here to take your course on the Internet for three reasons. First, you will be able to study and learn at your own pace. Second, you will not have to get someone else to drive you anywhere because the entire course is online! Third, taking your Florida learners permit course online will save you money because our prices are lower than the competition's.
To take your driver license test, you will first need to study the Florida Drivers Handbook, which covers the road signs and road rules topics found on the test. (These topics are not covered in the Florida learners permit course, which focuses on drugs, alcohol, and driving.) You can then sign up for and complete your Florida driver license test entirely online.
You must pass both the Florida learners permit course and the driver license test in order to be eligible to apply for a Florida driver license.
Please note that the Florida learners permit course is not required for Florida license holders, license holders from other U.S. states, or drivers who hold a valid license from some countries. Check with the Florida DHSMV for other licensing requirements, or consult our guide on how to get a Florida drivers license.
Click the "GO" button to register for your Florida learners permit course.
1-800-222-9199