About Driver License School.com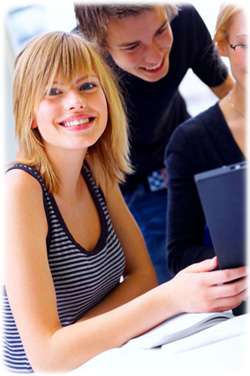 Driver License School.com is a website owned and operated by Driver Training Associates, Inc., a Florida company that has taught millions of Florida drivers since the 1970's.
We operate a local office in Florida and provide numerous courses, including the drug and alcohol course, learners license test, advanced driver improvement, intermediate driver improvement, and basic driver improvement in both classroom and online formats.
DTA has developed Driver License School.com to provide Florida teens with an entertaining and effective Florida drug and alcohol course and a reliable, DHSMV approved online learners license test (road rules and road signs).
About the Drug and Alcohol Course
The Florida drug and alcohol course, or "learners license course" as it is sometimes known, is a requirement for all Florida drivers who have never been licensed in another state. This requirement can be found in §322.095, Florida Statutes, which relates that all Florida driver license applicants must complete a traffic law substance abuse education course that is approved by the Department of Highway Safety and Motor Vehicles (DHSMV).
Our online START course, which stands for "Student Training Alcohol Related Topics," has been written specifically for teens using language they can relate to so that they will learn and remember the important topics taught in the course.
The START course uses videos, colorful pictures, and simple language to explain course concepts in great detail. Our goal is to ensure that everyone who takes our course walks away from it with the knowledge that impaired driving is a serious, and very dangerous, business.
You can sign up for the Florida Drug and Alcohol Course by clicking GO.
About the Learners License Test
The Florida learners license test is also known as the Class E Road Rules and Road Signs test, or the driver license test, because it must be completed before a learners license will be issued by the Florida Department of Highway Safety and Motor Vehicles. Passing the learners license test is something every Florida teen must do as part of the licensing process, which also includes passing a driving and vision test and paying all applicable fees.
In 2003, Florida became the first state to allow private companies to administer its road rules and road signs test to prospective drivers over the Internet. At that time, this option was only offered to companies that also operated an approved Traffic Law Substance Abuse Education course, such as the START course provided by Driver Training Associates. Thus, we were one of the first companies to provide this valuable service to new Florida drivers.
You can sign up for the Florida Learners License Test by clicking GO.
Why Choose Driver License School.com?
Most Florida teens are taking their State-required drug and alcohol course online these days. Many of the online courses available contain outdated information or do not take the time to carefully explain concepts that can be difficult to understand, such as what happens to a person's body and mind once he or she begins drinking alcohol or using drugs.
Many of these courses offer nothing more than page after page of statistics that most teens quickly scan and forget about. Unless they know someone who has been involved in a traffic crash, or who has been the victim of a drinking driver, chances are this type of educational approach will not mean much to them.
The START course, on the other hand, focuses on how using drugs and alcohol affect the individual. It explains how these substances alter a person's Attitude States, and how this can contribute to dangerous activities such as drunk and distracted driving. The START course uses individual case studies to demonstrate defensive driving strategies that are proven to work, and it causes teens to think about their actions without "preaching" to them.
The START course offered on Driver License School.com is a great way for teens to kick-start a career of safe and sober driving.
1-800-222-9199